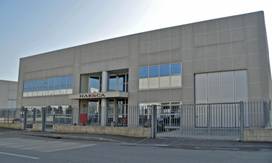 HAR&CA was established to meet the requirements of today's world, traveling at very high speed, where technology is evolving and transmitting at the quickest levels, commercial exchanges have no borders and competitively is crucial
HAR&CA is a European leader in the special electric cables. We work with leading companies in various fields, customer needs is our goal. The continuous improvement of quality and reliability is our targets.
HAR&CA makes cables for a very wide range of applications - from industrial automation, robotics, railways to industrial electronics, audio-video, off-shore, geo-seismic research, solar, wind energy, oil and gas and health care - placing the accent on technical support from the very first steps of cable design.
We conduct in-depth application studies.
We evaluate the most suitable materials for all environments,
We optimise product costs to suggest and make original solutions and to provide answers our customers' specific requests.
High quality levels are guaranteed by a modern production process, each step of which is controlled
R&D is always a key in HAR&CA, Competent staff, innovative machinery, state-of-the-art technologies, strict laboratory tests, new materials and next-generation software is what makes R&D.
Major certification bodies, such as UL and CSA, have recognised the quality and performance of our cables.
Our products quality assurance system have been recognised and certified according to ISO 9001:2000, and our company business assurance management system has been recognised and certified according to DNV.